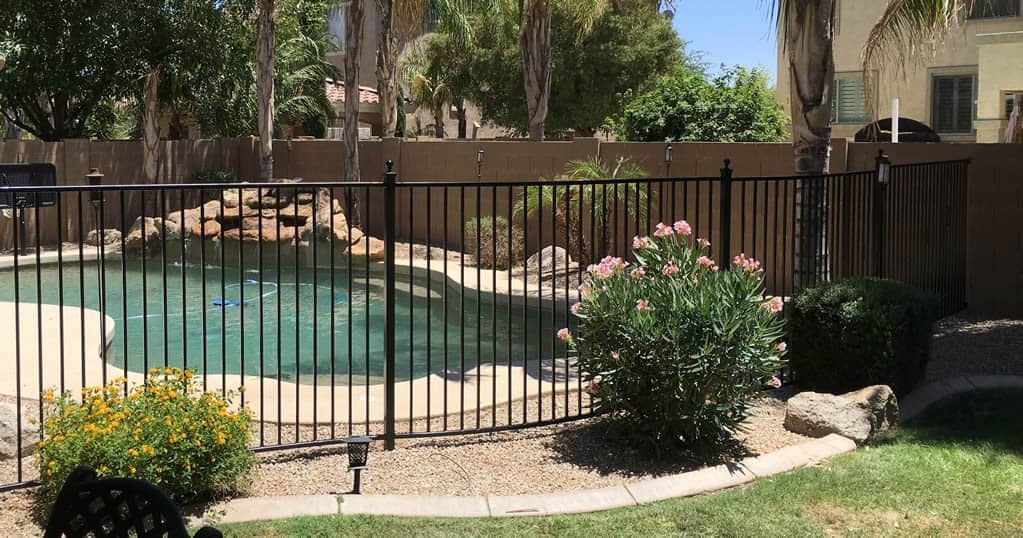 What We Do
At the Pool Safety Foundation, our objective is to improve the safety of children around swimming pools. The simplicity of that sentence may be misleading, as this job is anything but simple. We approach the issue from a variety of directions, to make sure pool owners have the information and resources they need to create a safe environment. If you are considering making a pool safety donation and you would like to know how the money is going to be used, the information below should answer many of your questions.
Install Pool Safety Equipment
The installation of pool safety equipment is the central feature of our non-profit organization. It's a simple numbers game – by increasing the number of pools that are protected by some type of pool safety equipment, we should be able to directly decrease the number of children harmed in pool accidents. Many pool owners, especially those with young children, have a difficult time paying for the installation of a pool fence. It is part of our mission to help people in this situation keep their family and friends safe.
There are a variety of types of pool safety equipment on the market today. The right choice for a given situation will depend on the specifics of the pool and surrounding area, the budget for the job, and more. Below we have highlighted a few of the commonly used pieces of pool safety equipment.
Pool Barriers
The Pool Safety Foundation believes deeply in the importance of pool barriers. We think pool fences are the best option for keeping kids safe in the presence of a pool. Simply put, they add a physical barrier between the kids and the edge of the water, unless the adults in charge have decided to allow the kids to pass through the gate. When a pool fence is installed correctly, it is hard to imagine a better security measure which could be taken around water.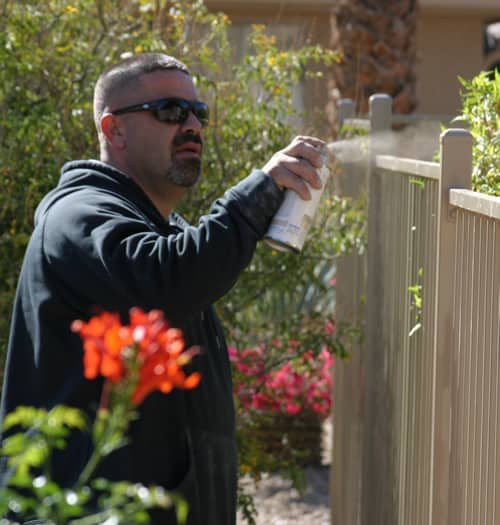 Pool fences come in a variety of forms, but iron and mesh fences are two of the most popular – and most effective options. The choice between these two materials comes down to a number of factors, including cost, appearance, function, and more. Neither is particularly difficult to install – when the job is completed by an experienced professional, of course. While there are some relatively significant upfront costs associated with the purchase and installation of a pool fence, the long-term benefits are clear. If you have a pool and you need to keep children safely away from that pool when it is not in use, a pool fence should be strongly considered.
Of course, not all homeowners are able to afford a pool fence. By offering the possibility of a free pool fence, PSF is proud to bring added safety and security to properties which may not have added it otherwise. A child should not be exposed to unnecessary danger just because his or her parents do not have the financial resources to install a proper pool barrier. With the help of the Pool Safety Foundation, families, which may not have been able to afford this product otherwise, will suddenly have added security in place. This is at the heart of our mission as an organization.
Safety Nets
In terms of security, we feel that pool safety nets come in a distant second to pool barriers in terms of providing security around a swimming pool. When the option is available, we would strongly recommend going with a pool fence instead. However, that is not always an option, so pool safety nets are still a worthwhile consideration. If a safety net is installed correctly, it may be able to keep a child from actually falling into the water – which is an important duty, to say the least.
The reason that we prefer pool fences to safety nets is simple – with a safety net, the child is still allowed to walk right up to the edge of the water. When granted this kind of access to the pool, it is more likely that an accident is going to take place. Also, pool safety nets tend to be something of a hassle, meaning pool owners often don't bother to put them back on when they are done swimming for the day. This, of course, should not be a problem with a permanently installed fence.
When a pool fence is not an option, PSF may consider a pool net installation gift as a way to at least add some degree of security to a pool. Again, we would prefer to install actual barriers whenever possible, but nets are there as an option, and are better than nothing. Fortunately, most situations allow for the installation of a pool fence, so it is often not necessary to resort to this second choice.
Self-Closing Sliding Doors with Safety Latches
One way to keep children away from a potentially dangerous situation around a pool is to keep them inside the house in the first place. With that in mind, self-closing sliding doors with safety latches are a nice addition to a home with a pool. If your sliding door opens out to an area with pool access, simply leaving the door open by accident could invite trouble. An adventurous toddler may be able to slip out the door and toward the pool area. If the sliding door is self-closing, however, that is less of a concern. The door should close automatically each time you come in and out, and the safety latch will help stop children from reopening the door.
However, there is an important word of warning here. First, older children will likely be able to manipulate the latch, so this is a solution that only works up to a certain age. Also, you don't want to rely on this concept alone to keep your children away from the pool, so this should not be seen as a substitute for something like a pool fence. If you are interested in acquiring safety door locks for free, or if you want to donate to help other families receive such a gift, please contact PSF at your convenience.
Setup and Configure Pool Alarms
The last type of pool safety equipment we want to highlight here is the pool safety alarm. This is a device that is just as it sounds – it is an alarm that alerts you to activity in the pool. For example, if a child or pet enters the pool when the device is on, an alarm will sound and you will be alerted. Of course, this is not a method that you want to use on its own – you would rather prevent entry to the pool in the first place – but it is something that can be useful in certain situations.
If you are interested in a donated pool alarm, PSF may be able to help. Adding a pool safety alarm to your pool can provide you with some peace of mind, and hopefully it will be used along with additional safety measures.
Educational Efforts
Moving away from pool safety products, we want to talk about education. Pool safety education is an extremely important part of our mission, in terms of teaching both parents and children. Pools are generally seen as places to have fun, which means many people never really think twice about the dangers they present. And, of course, pools are meant for fun, and people of all ages should be able to enjoy them safely. We don't want to tell people that they shouldn't enjoy their swimming pools – we just offer advice on how accidents can be avoided in a responsible manner.
We use public events as opportunities to spread the word about our mission of pool safety. When people learn that there is a Pool Safety Foundation doing this kind of work, it naturally causes them to think twice about their own practices at home. This is a great first step, and it will hopefully lead to many new pool fence installations in the near future. Also, we aim to offer safety education classes at some point in the future, to expand our ability to teach pool owners how to keep everyone safe.
Consumer Protection
As a non-profit organization, we aim to inform consumers about the products they may purchase for pool safety purposes. By conducting thorough pool safety product reviews, we hope to help consumers make smart buying decisions. Just because a product claims that it will help to keep children safe, that doesn't mean it is actually up to the job. We want to take away some of the mystery around which products can actually live up to their billing. Additionally, we intend to offer pool safety device certification, which will make it quick and easy for consumers to know they are making a smart choice.
Collect and Maintain Accurate Statistics
One of the problems faced by PSF in the quest to improve pool safety is educating the public on the scale of the problem. Unfortunately, drownings are not rare events, and they often don't even make the news. That lack of publicity leads to a shortage of concern among the public at large. This is an important issue, but it is not always seen that way.
To present the public with as many pool safety facts as possible, we aim to collect accurate drowning statistics through the use of technology. It is difficult to currently obtain accurate statistics with regard to pool safety, and one of our goals is to change that moving forward. When given realistic pool safety facts, we believe more and more people will come to appreciate the serious nature of this issue.
We hope this page has given you a clear picture of what it is the Pool Safety Foundation aims to accomplish. We are tackling this issue from all sides, and we need your support to reach all of our goals. If you would consider making a donation to PSF in order to further our pool safety efforts, we would be deeply grateful. Thank you for spending time on our site, and feel free to contact us with any questions.